Water Damage Restoration Pompano Beach FL
Trusted Water Damage Restoration Company in Pompano Beach
We Help Homeowners & Businesses In Broward & Palm Beach Counties In South Florida
professional Water Damage Restoration Pompano Beach Team

Professional Water Damage Restoration Pompano Beach Company
Have you recently had a flood or a water leak in Pompano Beach, FL or the neighboring Broward County areas? National Restoration Experts is the best water damage Pompano Beach FL company. There are several kinds of water occurrences in Pompano Beach FL that can cause significant damage to your house or company. We understand that flood and water crises may be stressful, therefore it is our responsibility to be available when you require a professional service to rapidly resolve the issue. We not only provide water damage restoration, but also mold remediation, flood damage restoration, and fire damage restoration. We are your one-stop destination for any damage repair concerns on your home and business property.
Water Damage Commonly Caused By:
Clogged 

Toilets

Repairing water damage caused by a faulty air conditioner

Overflowing Bathtubs, & Sinks
Overflowing Washing Machine Or Dishwashers
Leaky Roofs, Windows, Doors
Flooding From Firefighting
Our skilled restoration experts remove water and dry up the entire space using the following methods:
Repairing a damaged or leaking line

Extraction of Water

Disposal and removal

Dry Out

Deodorize and sanitize
The first step of our water damage restoration process is to determine what is causing the leak or flooding. Whether it's a leaking dishwasher, a broken supply line, or a sewage backup, we start by addressing the underlying source of the flooding or water.
Emergency Restoration Company Near You
Once the source of the water is identified, we employ sewage backups or vacuum to remove standing water from the afflicted area.
Furthermore, we evaluate the damage and remove items that cannot be repaired, such as plaster, drywall, ceilings, carpets, and carpet padding. Furniture and paper-made objects, however, may have to be thrown.
Following that, we dry up the damaged area with professional-grade air movers and dehumidifiers. Depending on the severity of the water damage, it might take several days. We fully clean and deodorize the area once it has dried to prevent mold and odors from forming over time.
The final phase in the repair process is reconstruction. This may entail building new drywall, laying new carpets, installing new cabinetry, and refinishing hardwood floors.
Pompano Beach Restoration Services
Are you looking for professional damage restoration for your home or business in the Pompano Beach Florida? Property owners in Florida often require expert damage repair services because of the frequent storms and rains. If your home or business requires flood cleanup or water damage restoration, always look for a professional full service damage restoration company. You want to minimize the chances of shoddy work and future water or mold problems. Why risk your safety or the value of your property?
The professionals at National Restoration Experts offer solutions for damage restoration services in Pompano Beach Fl. We serve home and business owners all across Coral Springs, Boca Raton, Parkland, Boynton Beach, Delray Beach, Plantation, Sunrise, Deerfield Beach, Fort Lauderdale, and Pompano Beach, Florida.We can reach you anywhere in the area within 30 to 60 minutes. This is because we always have a team on standby 24/7 to attend to any kind of water damage issue you may have.
Categories of Water Damage
Water damage is broken into three categories:
There is no significant risk to humans or pets.
It contains chemicals, biological agents, or physical contaminants that can cause discomfort or illness in humans and pets.
It contains harmful bacteria and fungi that may cause severe discomfort or sickness in humans and pets.
Why Choose National Restoration Experts For Damage Restoration Project?
A specialized team of restoration experts works for National Restoration Experts. To ensure efficient and high-quality work, we bring in professionals to clean and repair your home. You may rely on us to return your Florida property to pre-loss state as soon as possible.
We distinguish ourselves from other water damage restoration businesses by working directly with your insurance provider. Many Florida property owners have their insurance carriers pay them for the cost of water damage restoration services. In these instances, having a contractor who is experienced with the procedure is advantageous. Our company has assisted customers in getting their claims handled without the burden of long wait times. We will deal directly with your insurance carrier, saving you the trouble of negotiating complicated processes, including payments.
Professional Water Damage Pompano Beach FL
Do you need skilled damage restoration in Pompano Beach, Florida for your house or business? Because of the regular storms and rains in Florida, property owners frequently require skilled damage repair services. Always seek the services of a professional restoration company if your house or business requires flood cleanup or water damage restoration. You want to reduce the possibility of poor construction and potential water or mold issues. Why put your safety or the value of your house at risk?
National Restoration Experts specialists provide damage restoration services in Pompano Beach, FL. We service clients in Coral Springs, Boca Raton, Parkland, Boynton Beach, Delray Beach, Plantation, Sunrise, Deerfield Beach, Fort Lauderdale, and Pompano Beach, Florida. We can get to you in 30 to 60 minutes from anyplace in the area. This is due to the fact that we always have a crew on call 24/7 to handle any type of water damage issue you may have.
Pompano Beach Flood Damage Restoration
As a certified general contractor in South Florida for over 17 years, we guarantee excellent water cleanup and professional emergency services to our customers. We have a large network of water damage restoration specialists who can assist you with any step of your restoration project.
We respect your property as if it were our own, utilizing the greatest levels of work quality and safety to do the task right. Our crew is available 24 hours a day, 7 days a week to respond quickly to your needs. Your house and business are your most valuable investments, so make certain you choose the most competent specialists in South Florida. For professional water damage restoration services in Pompano Beach, FL, contact National Restoration Experts. Our experts will be at your location within 30 to 60 minutes.
Water Damage Restoration FAQs
Water Damage Restoration Tips
Water damage is one of the most prevalent and often devastating concerns that a homeowner can face. Ranging from sewage backlog and plumbing leaks to flooding and natural disasters, It
Read More »
In old homes, water damage is common but that doesn't exempt new homes from this huge hazard. Regrettably, this hazard can cause serious structural damage if left unattended. Homeowners have
Read More »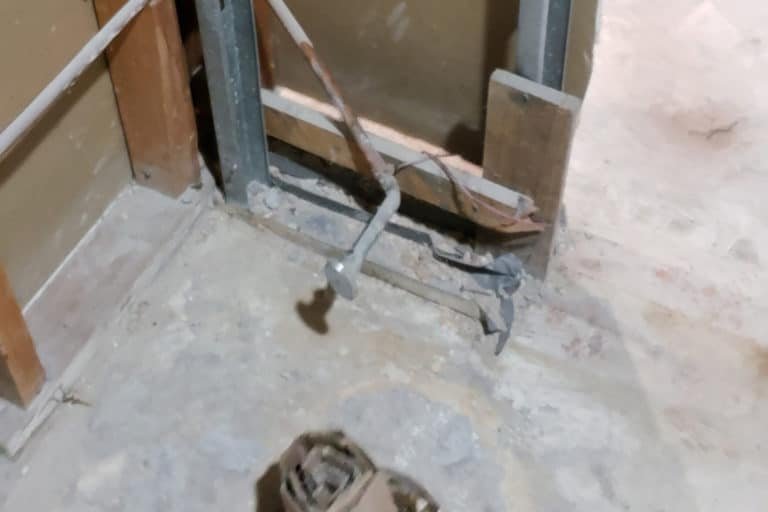 The last thing anyone is expecting is something to go wrong with their plumbing. Sometimes a pipe will burst, and there's no denying the flood of water, but other times
Read More »